VETERANS OFFICE
This site provides access to information concerning benefits and services available to U.S. veterans and their families.
Many benefits are at your disposal to assist you and your families. Please contact the Veterans Office at New River Community College for more information. In addition to benefits, you may receive veterans news and information about special events provided and sponsored by New River Community College.
Contact Information:
Office: Godbey 74
Phone: (540) 674-3693
Fax: (540) 674-3689
E-mail: veterans@nr.edu
Mailing Address:
Veterans Office
5251 College Drive
Dublin, VA 24084
Hours:
Dublin Campus: Monday - Friday 8:00 a.m. - 2:00 p.m.
NRV Mall site, Christiansburg: by appointment
EXPANDED SERVICES
Academic counseling and advising
Financial aid and veterans' educational benefits information/assistance
Referral to on- and off-campus resources
Peer support and mentoring
Tutoring and notetaking assistance
Disability support services
Pre-employment and work readiness screening
Tuition Assistance (TA) information available from Veterans Officer or Financial Aid Manager
Life skills
Job search assistance
Access to computers and assistive devices
Social and recreational opportunities exclusive to veterans
Library and information services
Transfer assistance
Over 70 degree and certificate programs
Extensive online learning opportunities and online support services
Transition to College course (orientation class)
LINKS FOR VETERAN STUDENTS
VETERANS SERVICES STAFF
Call (540) 674-3600 or toll-free 1-866-462-6722, then you will be prompted to add the extension number to reach any employee.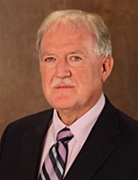 Telephone ext: 3693

Office: Godbey 74
HAVE QUESTIONS ABOUT NRCC?
NRCC IN DUBLIN:
5251 College Drive
Dublin, VA 24084
(540) 674-3600
Toll Free: 866-462-6722
Fax: (540) 674-3642
MALL SITE:
782 New River Road NW, Suite 400
Christiansburg, VA 24073
(540) 674-3610
Fax: (540) 381-7128