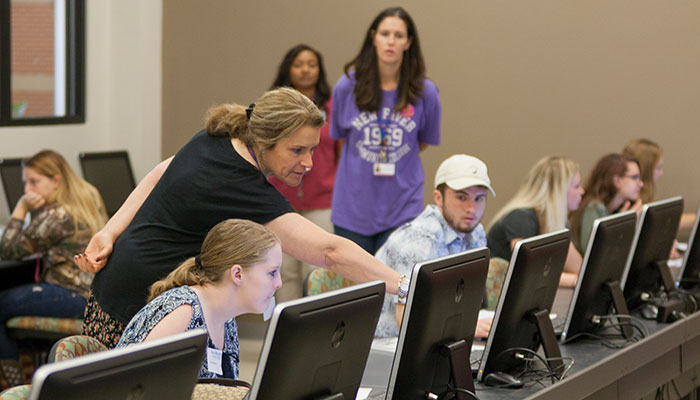 NEW RIVER COMMUNITY COLLEGE MISSION
New River Community College, a member of the Virginia Community College System (VCCS), subscribes to the
tenets set forth in the VCCS mission statement. This statement is as follows:
"We give everyone the opportunity to learn and develop the right skills so lives and communities are strengthened."

In addition, New River Community College believes that all people should have a chance not only to develop
and extend their skills and knowledge, but also to increase awareness of their roles and duties as citizens.
The college serves the educational needs of the public and assumes a responsibility to help provide the requirements for trained workers in the
New River Valley through a combined effort with local industry, business, professions, and government, including economic development efforts.
The college is also dedicated to organizing programs with senior institutions as well as with those of local public school systems.

New River Community College offers certificate, diploma, and associate degree programs.
The college is also committed to assisting students with decisions concerning their educational, career, and personal goals.
HAVE QUESTIONS ABOUT NRCC?
NRCC IN DUBLIN:
5251 College Drive
Dublin, VA 24084
(540) 674-3600
Toll Free: 866-462-6722
Fax: (540) 674-3642
UPTOWN CHRISTIANSBURG SITE:
782 New River Road NW, Suite 400
Christiansburg, VA 24073
(540) 674-3610
Fax: (540) 381-7128