NRCC Philanthropists Honored with 2022 Chancellor's Award for Leadership in Philanthropy
May 20 2022
This is an archived article!
This article was published on May 20 2022 and was archived on May 01 2023. The information below may be outdated or inaccurate.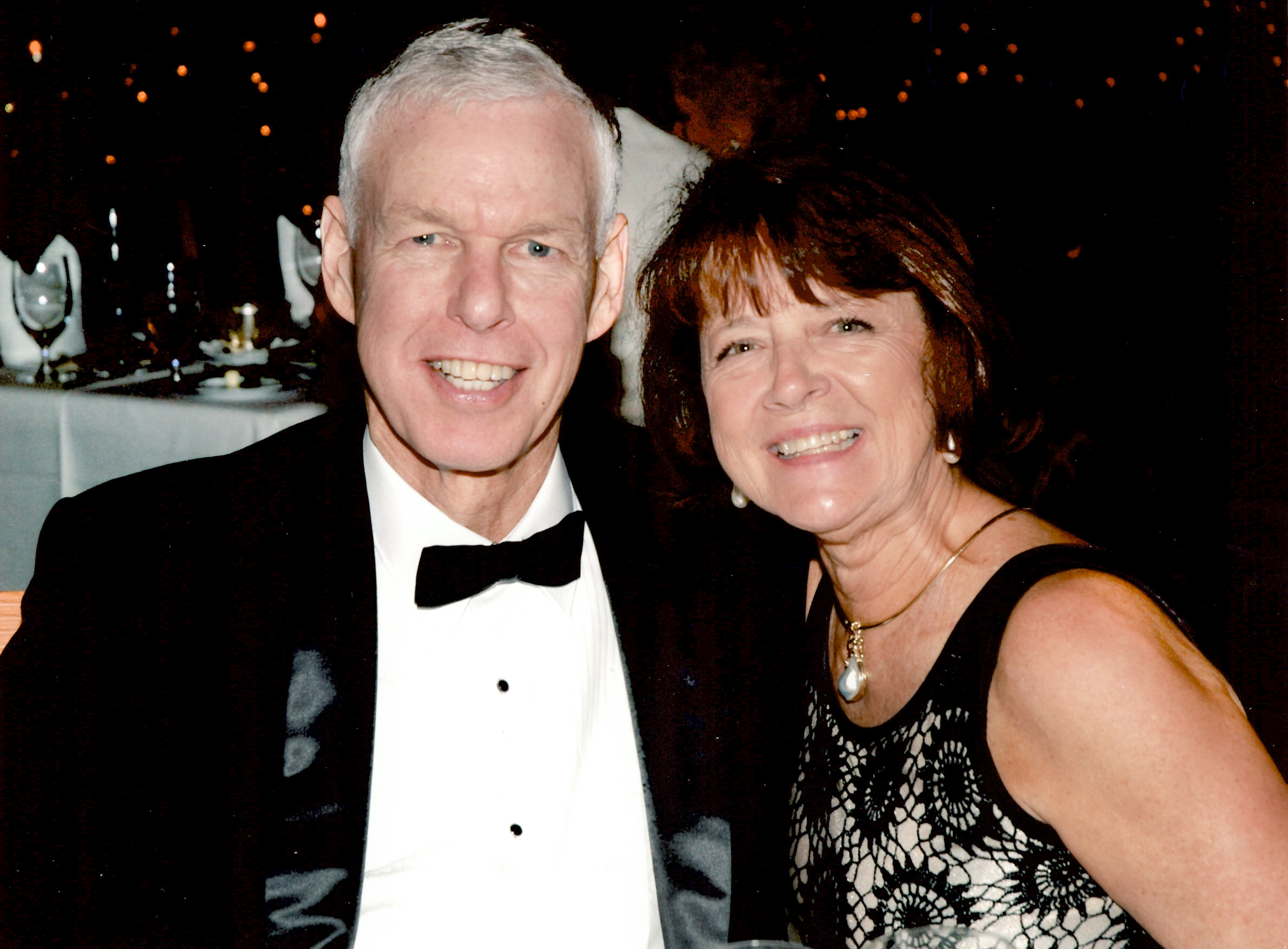 Richmond – John and Mary Jean Brown of Blacksburg have received the Virginia Community College System's Chancellor's Award for Leadership in Philanthropy. They were nominated for the award by New River Community College (NRCC).
More than two dozen individuals, families, and businesses from around Virginia were awarded the 2022 Chancellor's Award for Leadership in Philanthropy. The honors were presented at the 16th annual luncheon ceremony in Richmond on Thursday, April 21, 2022.
The annual event, hosted by the Virginia Foundation for Community College Education (VFCCE), honors leading philanthropists from each of Virginia's 23 community colleges as well as the statewide foundation. Recipients are nominated for their outstanding commitment to the growth and development of Virginia's Community Colleges and their respective foundations.

"John's service on the NRCC Educational Foundation Board for the last five years has been invaluable to the college and the community," said Angie Covey, NRCC Educational Foundation Executive Director. "We at NRCC are fortunate to have John and Mary Jean as longtime, loyal advocates of student success."
The Browns have six endowed scholarships at NRCC, and those scholarships continue to meet the educational needs of deserving students year after year. Their first endowment was in honor of NRCC's first college president, Dr. Robert Sullins. In addition to endowed scholarships, they have made many contributions to NRCC's Access to Community College Education (ACCE) program and student success fund. Their support of the of ACCE program helps to provide high school graduates in the New River Valley with a debt-free path to higher education. John has been a member of the NRCC Educational Foundation Board since 2016. Both John and Mary Jean have been faithful supporters of NRCC for many years.
This year's class of distinguished philanthropy leaders has collectively contributed $10 million dollars to Virginia's Community Colleges.
Among those on-hand for the luncheon were Chancellor Glenn DuBois, State Senator Ghazala Hashmi, former Virginia Secretary of Education and professor of education policy at George Mason University Anne Holton, and VFCCE past chair Dr. Stewart Roberson. Dr. Bill Hazel, Jr., former secretary of Health and Human Resources, was the event's keynote speaker.
About the NRCC Educational Foundation: Established in 1980, the NRCC Educational Foundation is a nonprofit corporation that secures voluntary support and manages funds solely for the benefit of New River Community College. Members of the Foundation Board of Directors represent the counties of Floyd, Giles, Montgomery, and Pulaski, and the city of Radford. These community leaders volunteer their expertise and service on behalf of the college and community. The Foundation assists New River Community College in a variety of ways, including the endowment and distribution of scholarship funds, the purchase of equipment and furnishings, and the financial support of academic and community enrichment programs. For more informatipon, call (540) 674-3618, email the foundation at foundation@nr.edu, or visit www.nr.edu/foundation.
About Virginia's Community Colleges: Since 1966, Virginia's Community Colleges have given everyone the opportunity to learn and develop the right skills so lives and communities are strengthened. By making higher education and workforce training available in every part of Virginia, we elevate all of Virginia. Together, Virginia's Community Colleges serve more than 252,000 students each year. For more information, please visit www.vccs.edu.
About the Virginia Foundation for Community College Education: Working hand in hand with Virginia's 23 community colleges, the Virginia Foundation for Community College Education seeks to guarantee financial assistance to all students who dream of attending college. The foundation is building an endowment that is already generating interest to provide full scholarships to selected community college students; helping more Virginia foster youth pursue and complete higher education through the Great Expectations program; and leading a partnership to improve rural Virginia's education pipeline through the Rural Virginia Horseshoe Initiative. Learn how the Virginia Foundation for Community College is building the future of Virginia. Visit VFCCE.org.